The areas of application for our dry separation toilets are as diverse as our customers. Our solution can be integrated into a building or purchased as a "stand-alone version".
In the public sector, our toilets are often used as individual buildings or facilities. Places of use can be playgrounds, parks, cemeteries or rest areas. There are many more possibilities and surely you already have your option in mind.
In the private sector, it is mainly houses and cottages away from civilization or buildings with a self-sufficient requirement.
We will be happy to support you in the decision-making process.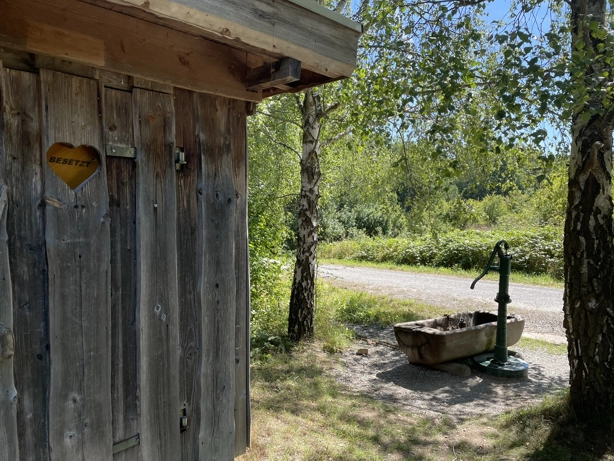 Planning and implementation
The areas of application of dry separation toilets can be very diverse. The installation of such a system is basically quite simple, but here, too, a few things must be considered. These are somewhat different from the conventional toilets. Therefore, we are happy to support you not only in the decision, concrete planning and implementation of your toilet facility.
We have many years of experience in this field and can assist you both in the selection of the appropriate dry separation toilet and in the professional installation and maintenance. With us, you have a reliable partner at your side who can help you implement resource-saving and sustainable sanitary solutions.
Feel free to contact our sales department:
Moibl: +49 172 927 95 93 or E-Mail: beratung@abereus.de
Possible locations for your toilet
City parks
Zoos and animal enclosures
Playgrounds
Swimming pools
Lakes and ponds
Beaches
(Forest) cemeteries
Forest kindergartens
Emergency shelters
Refugee camps
(Commuter) parking lots
Rest areas
(End) stations
Small " train stations"
Bicycle and hiking trails
Forestry huts and shelters
National parks
Memorials
Military training areas
Bunkers
Allotment garden sites
Bivouac and tent sites
Campsites
Golf courses
Bathing and sports facilities
Climbing and high ropes courses
(Alpine, fishing, hunting) huts
Day trip restaurants
Self-sufficient and Tiny houses
Houseboats and yachts
Existing application areas
of our dry separation toilets