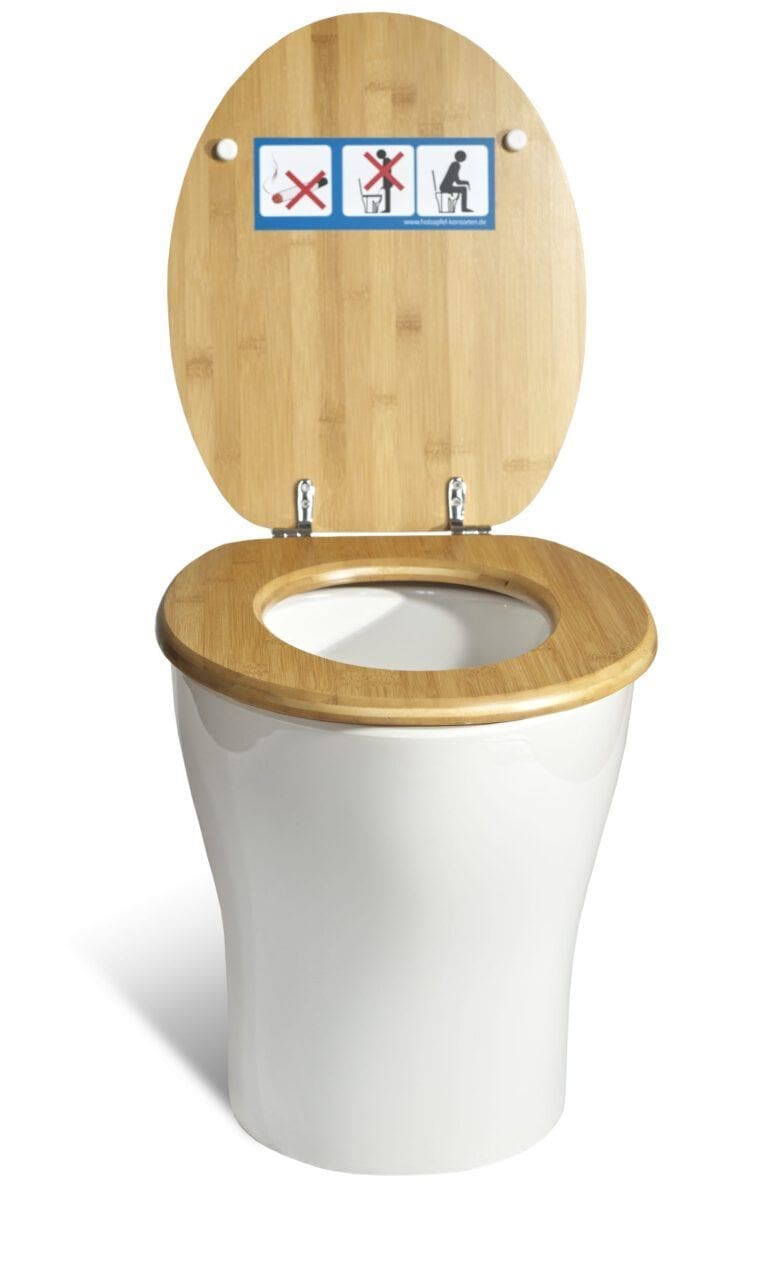 The TTC MINERAL is a dry separation toilet made of mineral composite, which we developed in-house.
Mineral composite is a typical sanitary material, which is highly durable and resistant to breakage. Its surface is non-porous, smooth and dirt-repellent. In this way, even after many years of use, there are no deposits or discoloration.
Due to its simple and plain shape as well as the color alpine white, our dry separation toilet is timeless and fits into any modern bathroom.
The height is normally 39 cm and we also have a children's version on offer, which is only 32 cm high. Any standard toilet seat can be mounted on both versions. Furthermore, we also have a child seat with urine separation available.
The feces are collected under the toilet and are usually neither visible nor possible to handle. Due to a ventilator in the toilet seat, the toilet is odor-free at all times.
For acute cleaning, which is rarely necessary, a normal commercial toilet brush is used, which stands or hangs in a water container. Even with approximately 9,000 uses per year, no deposits are normally visible in the commode chair, including the urine separation.
The commode chair can be combined with various collection containers, so that the corresponding downpipe can be connected to either a wide-necked barrel or a GOLDGRUBE®. The barrel solution requires a urine tank in addition to the wide-neck barrel. On the GOLDGRUBE®, on the other hand, the urine hose is also connected directly.
The TTC MINERAL is available in both versions in our shop. There is also a kit with wide-necked drums and the corresponding accessories. The urine tanks and many other products are also available from us.
We are also happy to advise you on your project, especially if you want to combine the commode with a GOLDGRUBE®, you should definitely contact us beforehand.
Both solution approaches are shown here in the schematic and further information can be found on the corresponding product page.